Ras Al Khaimah Hospital Carries Out Hybrid Cervical Spine Surgery January 29,2019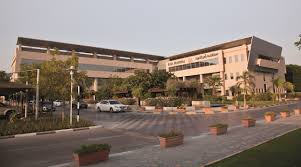 Ras Al Khaimah Hospital announced the introduction of hybrid cervical spine surgery to the list of surgical procedures it carries out, providing effective and innovative alternatives in the field of spine surgery. The operation allows for treating patients of cervical vertebrae diseases through the technology of cervical vertebrae replacement and spinal fusion at the same time. The operation is very beneficial for patients suffering from both spinal disc herniation and degenerative disc disease at the same time, as it speeds up recovery and reduces pain from surgery.
Dr. Tinku Kurisinkal, Neuro Surgery Consultant at RAK Hospital, said: The complex procedure aims at preserving the function and natural movement of the neck and achieving spinal stability, and this procedure which involves a simple surgical intervention reduces strain on adjoining healthy cervical vertebrae, which reduces trauma to vertebrae and other joints. The operation involves replacing damaged discs with prosthetic ones, then supporting them using spinal fusion to achieve stability in the neck.