Ras Al Khaimah Continues to Celebrate Innovators February 18,2019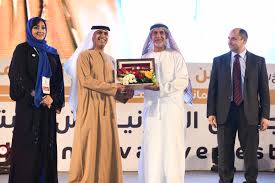 The Corniche Innovative Festival activities held under auspices patronage of H.H. Sheikh Mohammed bin Saud bin Saqr Al Qasimi, Crown Prince of RAK from 15 to 21 February, and organized by the General Secretariat of the Executive Council under direct supervision of the RAK Police General Headquarters continue for the second day.
HE Sheikh Eng. Salem bin Sultan Al Qasimi is Chairman of the Department of Civil Aviation, Ras Al Khaimah admired the festival during his tour of the participating company pavilions displaying innovations from public and private entities who are participating in the festival saying: This festival represents a wonderful example of the scientific movement witnessed in the UAE with the efforts of our wise leadership that supports science and scientists. This celebration translates the interest and care the leadership offers its citizens.
Meanwhile, Major Yousef Abdullah Al Tunaiji, Chairman of the Organizing Committee mentioned that the festival management received several offers from educational bodies.