Ras Al Khaimah... Five Star Emirate December 02,2018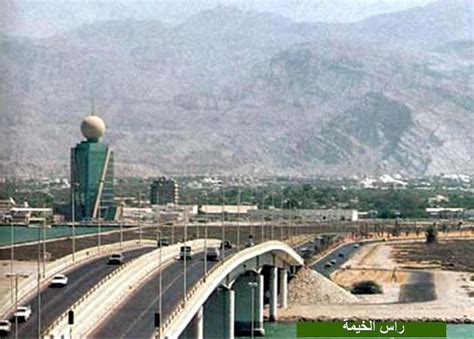 During the past years, Ras Al Khaimah witnessed a comprehensive development in line with the development achieved in the UAE since its foundation on 2 December 1971, throughout which the founding fathers launched giant development projects across the country, promoting development of vital sectors such as education, health, agriculture, roads, housing, industry, and trade, all the way to the space sector. Ras Al Khaimah witnessed a massive civilized shift in all fields, particularly vital sectors such as education, health, roads, and housing. The Emirate now has tens of schools, several governmental and private universities providing the best educational services for students under the supervision of His Highness Sheikh Saud bin Saqr Al Qasimi, Member of the Supreme Council and Ruler of Ras Al Khaimah, and His Highness Mohammed bin Saud bin Saqr Al Qasimi, Crown Prince of Ras Al Khaimah.
Development of the Education Sector
In the health sector, Ras Al Khaimah witnessed during the past years a monumental shift with the establishment of specialized hospitals that provide the best health services and treatment to patients according to best international standards, with the Emirate now having many specialized hospitals.
The housing sector in the Emirate witnessed a comprehensive development in realization of the wise leadership's interest in this vital and important sector for providing suitable housing to citizens. The roads sector was also developed, with many roads built in past years, such as Sheikh Mohammed bin Zayed Road, Al Ittihad Al Qdim Street, Al Shuhada Street, and the ring road, the first and second stages of which having been constructed by the Ministry of Infrastructure Development and inaugurated recently.
Longest Zip Line
In economy, the Emirate has a diverse economy with many componentsand
vial sectors, including tourism, industry, technology, construction, and retail. This year witnessed the opening of the longest zip line in the world at the peak of Jais Mountain, which boosted the Emirate's position on the global tourism map, with the Emirate aiming to attract a million tourists by the end of this year.
This sector is witnessing a comprehensive development, with the construction of many tourism facilities and world-class hotels, with the hotel performance indicators in the Emirate continuing to show a strong performance.
The Emirate includes some of the top hotel brands in the world, and it is planning to raise the hotel rooms capacity to 12,000 rooms to accommodate the growing number of visitors, as the Emirate possesses considerable tourist attractions.
Free Zones
During the past year, the Emirate saw the free zones and the investment authority being brought under the umbrella of the Economic Zone (RAKEZ), which is now the biggest economic zone in the UAE, containing around 14,000 companies from 150 countries.
Ras Al Khaimah has an airport equipped with the latest equipment, providing the best services to passengers and cargo, in addition to having a number of cutting-edge services facilities. The Airport witnessed considerable growth in air traffic, particularly after Air Arabia began running flights from it, which is now its 4th main hub for the airliner in the world and the 2nd in the UAE. Ras Al Khaimah also has three ports equipped with high-level equipment and several feature