RAK Ruler Visionary Leader of the Year November 13,2018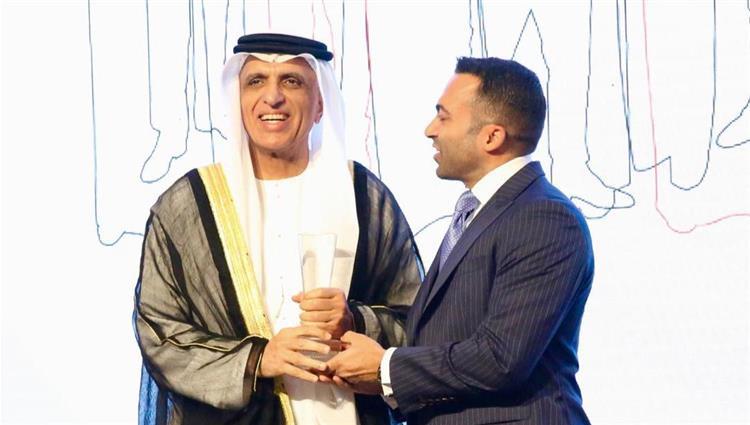 His Highness Sheikh Saud Bin Saqr Al Qasimi, Supreme Council Member and Ruler of Ras Al Khaimah, has been named the Visionary Leader of the Year at the Arabian Business Awards during a high-profile ceremony held at the Waldorf Astoria Dubai Palm Jumeirah.
In his acceptance speech, Sheikh Saud thanked the leadership of the UAE, the people of Ras Al Khaimah and those who have inspired him over the years.
Sheikh Saud said: "The people of Ras Al Khaimah, both Emiratis and expatriates all contribute to making the Emirate a fantastic place to live, work and visit and this award also honors the progress Ras Al Khaimah has made in recent years.
His Highness added: "I thank the leadership of the UAE, who have created a safe and prosperous home for people from across the globe. Without their vision, the UAE would not be the great country it is today. Some people want to achieve things in their lifetime – but what's more important is to make a mark for generations to come – and that's what I seek to achieve. My time on this earth is finite – Ras Al Khaimah's success should be endless."
Ali Akawi, CEO, ITP Media Group, said, "There is no better example of a Visionary Leader than Sheikh Saud. Under his leadership, Ras Al Khaimah has developed a hugely successful, diverse economy, including attracting over a million tourists to the Emirate this year alone.
The Emirate has grown into a place where people can prosper, under a strong rule of law, and one in which every Government department is striving on a daily basis to reach its aims.
Jeremy Lawrence, Editorial Director, at Arabian Business, said: "Awarding the Visionary Leader of the Year to Sheikh Saud was the clear and immediate choice of every single member of our team, to recognize the great achievements, values, vision, and leadership. His Highness is truly a role model for all of us."