Phase Two of Marbella Villas Unveiled October 04,2018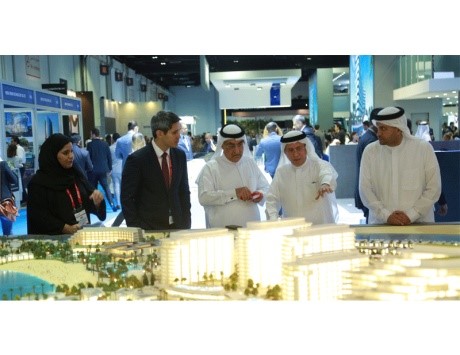 During its participation in Cityscape, RAK Properties unveiled phase two of its AED 3 billion development, Marbella Villas project, which is located in Hayat Island at Mina Al Arab, Ras Al Khaimah.
Marbella Villas consists of 205 villas and townhouses built along the waterfront on the east side of Hayat Island, facing across the beach to open sea. Design was carried out by Dar Al Omran for Architecture, combining traditional Arab architectural elements embodied by the central courtyard with thoroughly contemporary design and modern materials. The villas are unique for their spacious area, natural air circulation, big rooms, open spaces, and extensive views over the sea and direct access to the private beach.
RAK Properties Managing Director, Mohammed Sultan Al Qadi, said: "RAK is the UAE's fastest emerging tourism market, and this alongside the Intercontinental and Anantara launch will be an important addition to RAK's offerings for international and domestic tourism. We are very excited to announce this project that will be full of surprises."
Al Qadi added: "We were delighted with the initial response to our Marbella Villas development and look forward to introducing the rest of our exciting plans for Hayat Island to investors and residents alike."