Jebel Jais Zipline Welcomes 18,000 Riders November 18,2018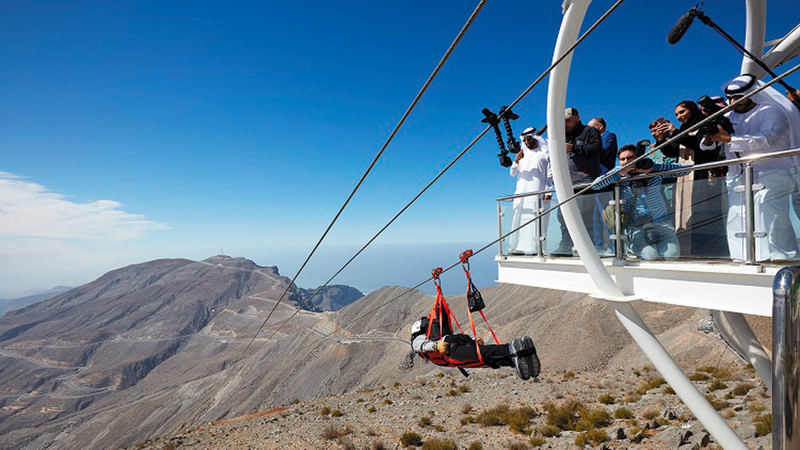 Since its opening last February, the Jebel Jais Flight zipline has welcomed 18,000 visitors. Ras Al Khaimah Tourism Development Authority is working on starting Survival Training Academy during the Q1 of 2019.
Haitham Mattar, CEO of Ras Al Khaimah Tourism Development Authority said: "The new adventure and recreational services in Ras Al Khaimah are a part of the plan to develop tourism in the emirate, as a leading destination for visitors and tourists looking for sea, mountain or desert destinations.
He also mentioned the increasing number of visitors from inside and outside the UAE. Ras Al Khaimah welcomed 759,000 visitors during the first 9 months of the year, which represents 11.2% increase year-over-year.
Jebel Jais is one of the most famous recreational destinations in Ras Al Khaimah, and includes one of the biggest areal adventures in the world and Viewing Deck Park, Zipline, and mountain climbing adventure.
Mattar explained that the 2.83 km-long and 1680 m-high zipline adventure is considered one of the main tourist attractions in the emirate.
He added that the Authority launched the first-of-its-kind in the UAE "Via Ferrata, the Iron Path" climbing adventure, for visitors to enjoy the Al Hajjar mountains.