Haitham Mattar to Al Ittihad: 10,000 New Job Opportunities in Tourism by 2021 April 29,2019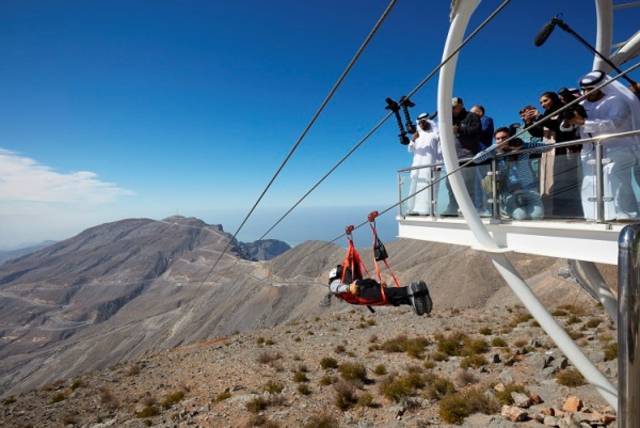 The tourism industry will maintain sustainable growth rates, guaranteeing the objectives of the Destination Strategy 2019-2021, according to Haitham Mattar, CEO of Ras Al Khaimah Tourism Development Authority. "The new strategy will attract close to 1.5 million visitors by 2021, and 3 million visitors by 2025, reflecting the status of Ras Al Khaimah as a prime touristic destination," Mattar said.
"In 2018, RAK attracted more than 1.07 million visitors from local and international markets, a 10% increase YoY. This exceeded the objective of the first three-year Destination Strategy, which was launched in 2016 and aimed at one million visitors by the end of 2018. The tourism industry accounts for 5% of RAK's overall income," Mattar added.
Speaking to Al Ittihad newspaper, Mattar expected the new Destination Strategy to provide more job opportunities in tourism industry, as it aims to "create 10,000 more jobs in tourism and hospitality sector by 2021, encourage investments in SME's, raise the overall competitiveness of the industry and attract increased international and local investments, enabling sustainable growth."
"Over the next few years, and in line with the high demand and increasing number of visitors, RAK Tourism Development Authority is planning to expand the hotel capacity across the Emirate. The supply of new hotel rooms is a major focus moving forward to support the increasing popularity of RAK among local and international tourists. The emirate is preparing to add 6,200 rooms to the 6,700 currently available, bringing the total to 13,000 rooms by 2022, with 10 of the top international hotel brands planning to open across the Emirate.
Tourist numbers visiting RAK increase by 10.9% in 2016, 19% in 2017 and 10% in 2018, achieving one of the highest rates among tourist destinations according to RAK Tourism Development Authority.