30 marriage officiants trained on e-marriage contracts in Ras Al Khaimah January 29,2019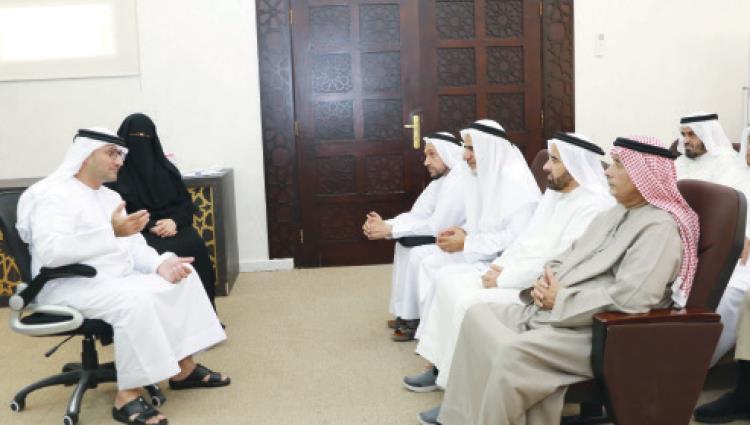 Ras Al Khaimah Courts Department registered 1,146 marriage contracts during the past year for citizens and residents in the emirate. Yesterday, the Department started the second stage of training madhuns (marriage officiants) on e-marriage contracts and what is known as the "smart madhun."
Ebrahim Ahmad Al Zaabi, Director of the Ras Al Khaimah Courts Department, said the Department trained 30 madhuns on drafting e-contracts and how to handle the special devices used for these contracts, in order to provide special, advanced, and comprehensive services that meet the aspirations of the public and clients of the Department.
He said the meeting discussed the remarks and suggestions of madhuns regarding applying the new e-system, exchanging opinions with them on the e-marriage contract certificate steps as part of the system for shifting to electronic and smart services at RAK Courts in order to simplify the procedures for signing marriage contracts.
Al Zaabi said a specialized team trained the madhuns in the use of smart devices and handling e-contracts, outlining all steps for registering contracts.
He noted that the madhuns department at RAK Courts Department registered 1,146 marriage contracts during last year, as a result of the state establishment's efforts for supporting the directives and vision of the wise leadership for encouraging youths to marry, provide suitable modern housing, and family-oriented programs.