A Sweet Summer Getaway At RAK Beaches July 29,2019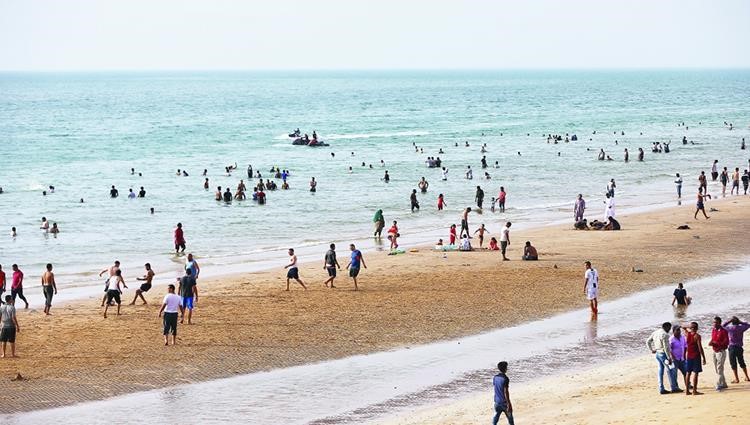 Beaches in Al Maarid and Al Jazira Al Hamra in Ras Al Khaimah are becoming an increasingly popular destination for people from all walks of life, given their location near public facilities. Citizen Abdullah Rashid, said: "As heat rises during the summer months RAK provides a beach haven to those seeking to spend quality time with their families and loved ones, and enjoy a vast array of activities, such as swimming and riding jet-skis."
Given the lower temperature on those beaches they became a popular destination to escape the city, he added.
For his part Mohammed Al Shehhi said that Al Jazira Al Hamra is a highly visited beach, close to various touristic attractions. The location provides several services and facilities, including a big shopping mall, and wide selection of food and beverages outlets catering to every taste. He pointed that people accompany their children to have fun at the beach. He also called on beach-goers to pay attention to their children while on the beach, to avoid any accidents.
Fun activities for the whole family
Mona Al Shehhi said that RAK's beached offer a variety of activities for visitors, including hobbies, sports, and camping, making them a destination to create unforgettable memories.
Jet-skis
Aisha Salem pointed that the beaches in Ras Al Khaimah are a coveted destination for jet-ski riders, Asking riders to avoid areas with families and ride safely to avoid accidents.
24/7 support
Ras Al Khaimah Police is providing 24/7 support to residents and tourists. Brigadier General, Dr. Mohammed Saeed Al Humaidi, Director General of Central Operations at RAK Police said that police boats patrol beaches, to ensure safety and provide support. He called upon the public to adhere to the rules and regulations of the beaches they visit.